N72DS

Donald Sargent
Kalamazoo Michigan...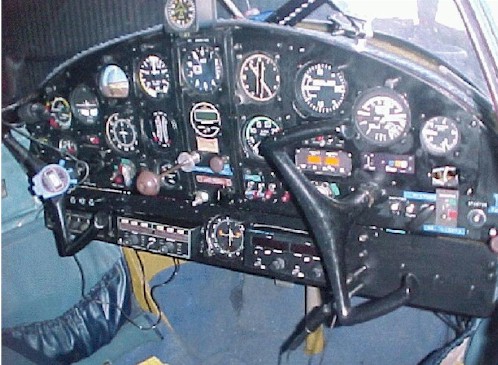 I think I have the wildest panel ever in a coupe... You tell me...

Narco Mk12d+ w/IDME891 head, Northstar M-3 approach GPS, ADF, RMI, Txpdr w.mode C, 3LMB, Intercom,
Shadin MiniFlo Fuel Computer, EGT x4,CHT x4, Cat, Oat,Digital Volt,Amp,G Meter, Manifold Press, Fuel Press, Post Lighting on all, IFR Certified ! Engine is Rolls Royce O-200 100HP at 2400 RPM. # blade WarpDrive Prop...
I have owned it Since 1964...