N2749H

1946 415-C, s/n 3374

Jeff B. Morris

Natchez Mississippi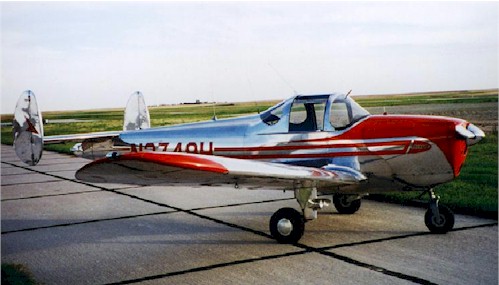 Sept. 12, 1996, Rolled off the line Fifty years ago on this date
1946 415C. OWNER JIMMIE D. PHELPS, SER. NO. 3374 MFG. SEPT. 1946.
PICTURE--ERVIN W. PHELPS, AGE 80. FLEW HIS ERCOUPE 49H UNTIL AGE 85.
Jim Phelps
former owner of 2749H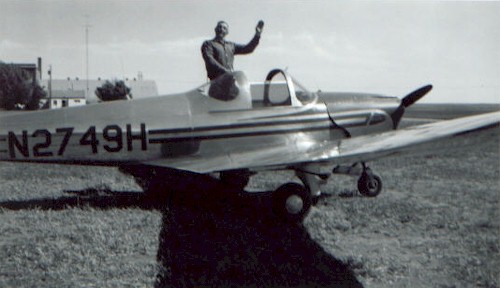 My (Jim Phelps former owner) father bought Ercoupe NC99136 in June of 1946 and back than when you bought a Ercoupe new you became a dealer. My dad sold our neighbor NC2749H in Nov. of 1946. When it was delivered in Lorenzo NE on Nov. 11, 1946 I got to go up in it with our neighbor. I was 12 years old. In 1956 My father bought it from our neighbor and than three months later sold it to a man about twenty five miles away . That man owned it until 1972 and my Father bought it back and when my Father passed away in Jan of 97 It became mine. I flew until 84 when I had a little heart problem and haven't been flying as pilot in commend since. My son is my pilot now. As he has many other intrests cannot fly as much as we should. With the few hr.'s we fly a year and the cost of upkeep I'll probably put it up for sale. Pic was taken in 1972 after Dad bought it back.